About Rescue Doc Films
Rescue Doc Films was created in 2013 by Michael Samstag and Josh Gildrie. At Rescue Docs, we love to tell great stories about compassion and our films are created for to both educate, inspire, and entertain.
Our first film, Tales in Flight has been used as a fundraising tool by dozens of rescue groups and is currently available on Vimeo on Demand.
Our second film, A Southern Fix, was completed in February of 2016 and is available for theatrical screenings via TUGG and will be released by Dreamscape in late March. We are now in production on THE HIDDEN TIGER which chronicles the plight of tigers in captivity and their affect on wild tiger conservation with an anticipated release in 2018 and 22, a documentary about preventing veteran suicide produced in partnership with the Shepherds Men Foundation and The Shepherd Center.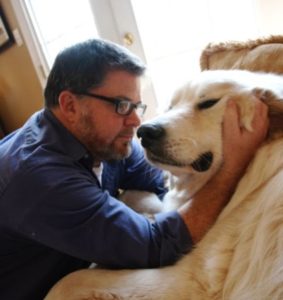 Best known for his work directing and producing special features for the first three Harry Potter DVDs and the Van Helsing DVD, Samstags' work on Van Helsing was featured in an article by American Cinematographer Magazine and the making of WAR & TRUTH was featured in the American Prospect. His documentary, TALES IN FLIGHT, followed the inspirational stories of pilots who fly dogs to safety.
His documentary feature film, WAR & TRUTH, won Best Documentary at the Annapolis Film Festival in November 2005. His documentary, JUST GOT BACK chronicles Darryl Worley's last trip to Iraq in 2010 and was honored with an Excellence in Media Award from the Daughters of the American Revolution. Samstag graduated from Hampshire College with a BA in Directing for Film and Television in 1989. He's fostered over a hundred dogs and is the proud parent of five rescue dogs.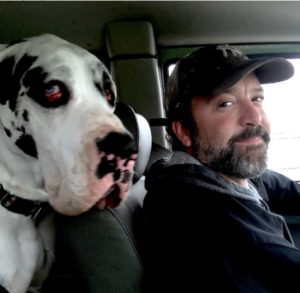 Josh Gildrie has been a journeyman.  Following college, he joined Actor's Equity while in New York, received his Masters in English from Ball State and finished his schooling with a Master of Theological Study from Harvard Divinity.
Josh returned to Tennessee and began working in all levels of production.  He story-edited two television shows airing on Nickelodeon and Esquire Network, won a Silver Addy for his work with YWCA's Tribute to Women, wrote and directed PSA's with Billy Bob Thornton and Randy Travis, worked on numerous regional and national commercials, and just finished his fourth documentary, A Southern Fix.
Josh is a proud, adoptive parent of two chihuahua mixes, Doc and Mugs, and one skeptical Great Dane named Walter.